Divine Service
Weekly Holy Communion
Sunday @ 9 AM
Sunday Bible Study
Studying Revelation
Sunday @ 10:15 AM
Midweek Advent Vespers
God's Law: A Chaperone to Christ
Wednesdays in December @ 7 PM
Biblical
Confessional
Liturgical
Lutheran
Proclaiming Christ Crucified, Risen, and Coming Again, Through the Gospel in Word and Sacraments
Christ-Centered
We preach Law and Gospel, convicting of sin, leading to repentance, and offering forgiveness of sins, life, and salvation. We believe the Bible is the inspired, inerrant, infallible Word of God, and that it is clear, sufficient, and powerful to create faith in our hearts.
Historic Worship
Our time together is centered in the Divine Service as we gather together as God's people to confess our sins and receive absolution, receive God's gifts of Word and Sacraments, offer up prayers and petitions, and respond in thanksgiving and praise.
Join Us
In a time of change and moral chaos, God's Word offers us His timeless, unchanging truth. In a time of uncertainty and fear, God's love and mercy in Christ give us sure and certain hope. Come join us and experience God's love for you!
Directions
10151 Sappington Rd
St Louis, MO 63128
We're located just off of I-270 in Sunset Hills, south of I-44 in St. Louis County, Missouri. Come visit! We'd love to welcome you.
Alleluia. He who testifies to these things says, "Yes, I am coming soon." Amen. Come, Lord Jesus. Alleluia.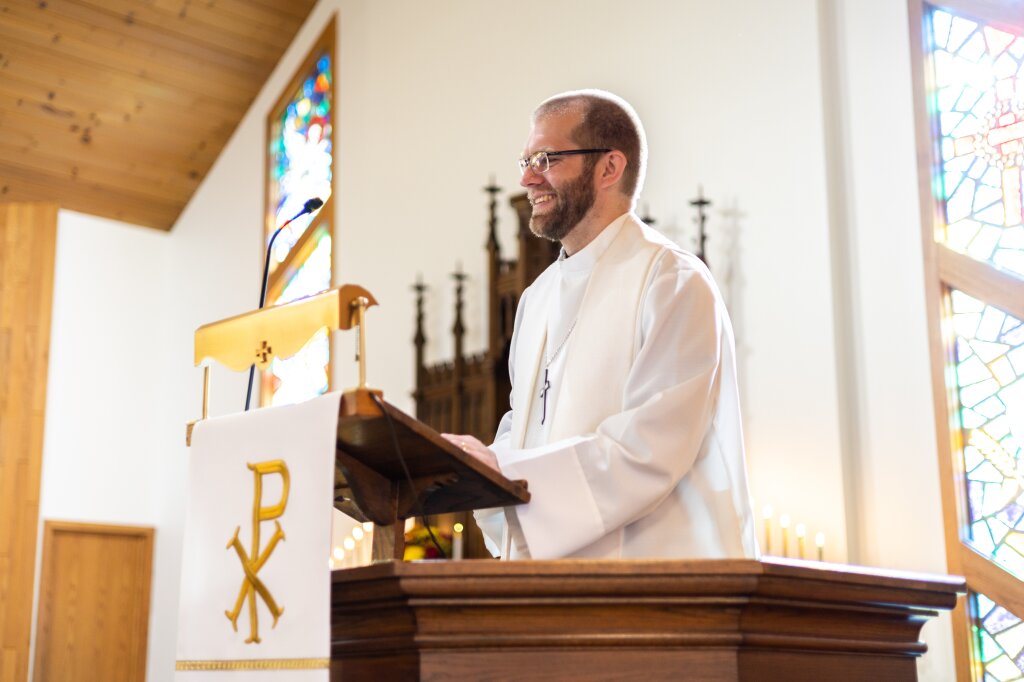 Biblical
Preaching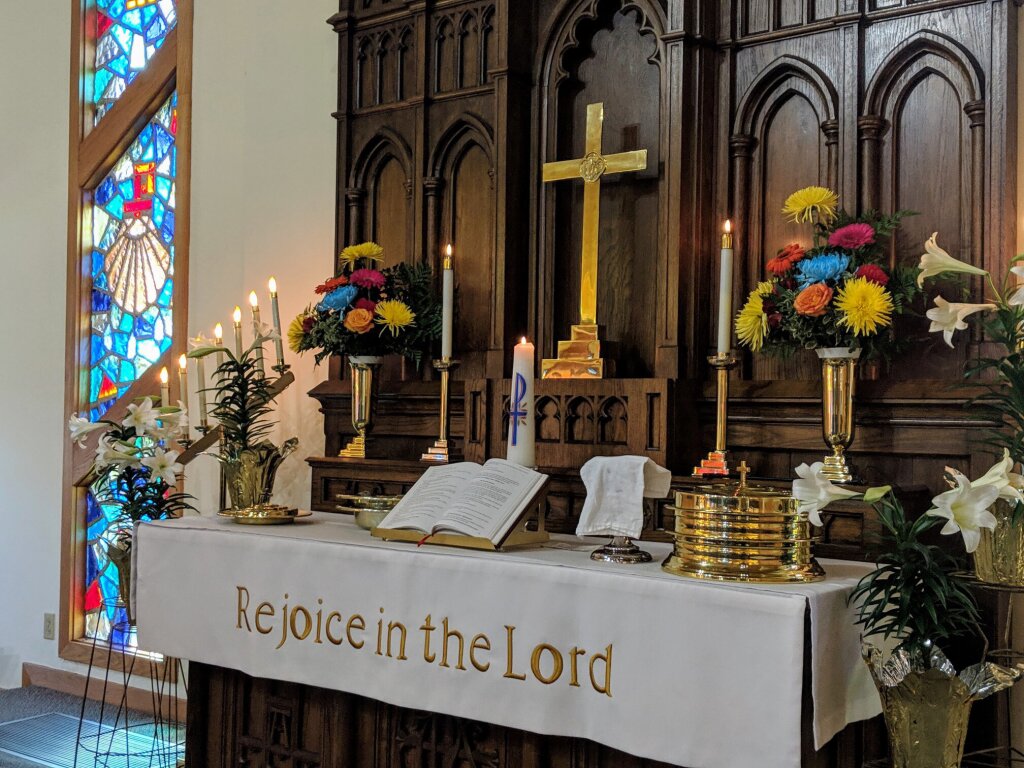 Historic
Liturgy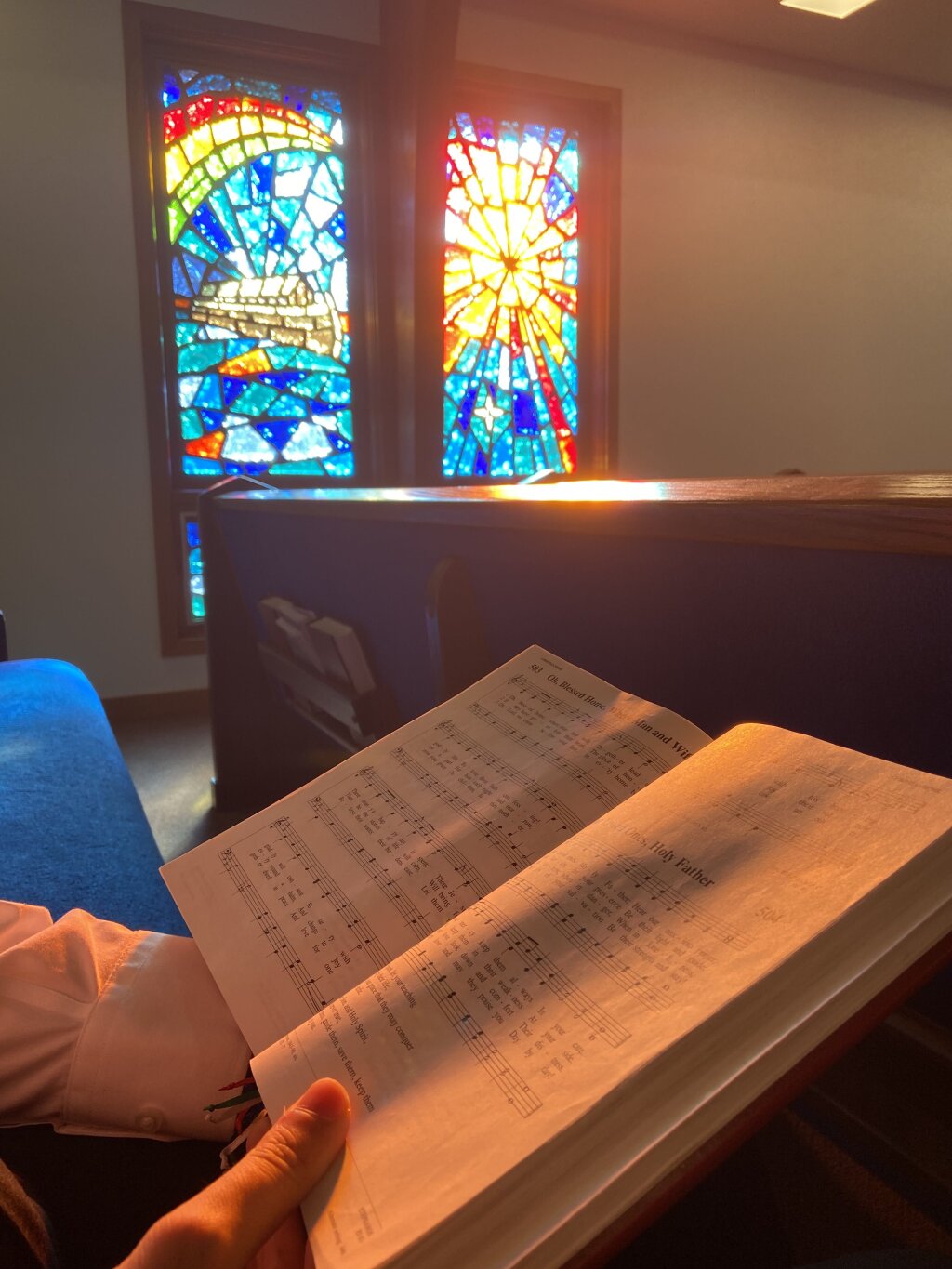 Timeless
Hymns